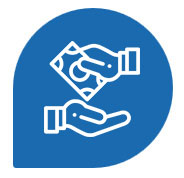 Complex business consultancy
When starting a business, clients benefit from complex business consultancy from our lawyers. The services include explanations of necessary notions of tax and labor law that would enable them to opt for the best form of business organisation.
Development of incorporation and corporate documents
Our lawyers have taken part in the setup of hundreds of companies. They prepared Memorandum of Association for the assisted companies in full compliance with the partners' intent and inserted specific legal terms that protect businesses and help them obtain long-term benefits.
We  are  engaged  in  drafting  usual  corporate documents,
negotiating  contract  terms  with  public   and   private  law partners, preparing contracts, drafting due diligence reports and  assisting clients in mediation procedures and in all the stages of a trial.
Negotiations and trade disputes
Our lawyers have successfully negotiated and settled disputes of over EUR 90 million. Our lawyers' achievements in commercial law comprise the negotiation of and participation in the drafting of a contract for the construction of a housing complex with an estimated investment of EUR 12,000,000, and a final and enforceable judgment against an international insurance company amounting to over EUR 10,000,000.