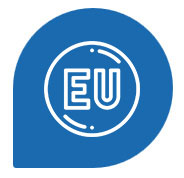 European funds legal consulting
We provide legal consultancy both during the preparation and the development stage of European fund projects. We offer legal supervision of contracts and of the relations with experts, we interpret the applicable legal framework, request the necessary clarifications from the competent authorities and support the administrative or judicial appeals. We support the beneficiaries of European funds in identifying  administrative,  commercial and  fiscal solutions
that  would  assist  them in maximizing  the success of their projects.
European funds legal consulting and implementation supervision
We have asked the competent institutions to harmonize the domestic legal framework with European law and have maintained the contact with management authorities. We have recently secured the legal supervision of a EUR 3,000,000 project financed from European funds.